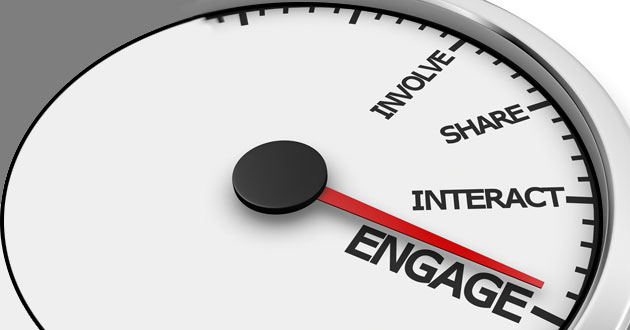 5 tips for entrepreneurs to keep customers engaged
Entrepreneurs, it's time to stop and give yourself a pat on the back. Small business owners know it's a life that can be high stress and sometimes even uncertain. But here's one encouraging fact: Small businesses are doing a lot to keep Americans employed and the economy humming.
According to the U.S. Small Business Administration, firms with fewer than 500 employees account for 99.7 percent of all businesses in the U.S. And the SBA finds that 60 percent of new job creation comes from small businesses.
Still, one of the top challenges that small businesses face today is attracting new customers and keeping existing customers engaged. That's what pays the bills, of course. Part of that solution is always looking ahead so you can capture their minds and hearts, so you can then capture the sales – with these five simple tips for small business success.
Be a joiner: If you haven't already, become a member of your local chamber of commerce as well as neighborhood business groups. These often host special events and promotions, which give you a way to participate and gain extra exposure from their marketing efforts. These groups also offer events and opportunities to network, help you to stay apprised of local trends and allow you to discover new opportunities to collaborate.
Cross-promote: Pair up with another ministry or business in your area and find creative ways to work together. Collaborate on sales and special offers. Look for advertising options to expand your reach. When you pool your ideas and resources, the possibilities are endless.
Market in-house: Getting the word out doesn't stop at your doorstep. When customers enter your space, it's a great time to tell them more about your services and products. "Digital signage" isn't just for big companies. Consider affordable options like "commercial lite" TVs from LG that have a USB Auto Playback feature, so you can build custom playlists to entertain and inform your customers. Use flyers, brochures or videos to give your customers quick tips and facts. These options can position you as the trusted local expert.
Get social: Raise your presence on your social media accounts. Use this platform to inform and even entertain current and prospective customers, and they'll turn to you as the expert. Turn on your smartphone's video camera and give a rare peek behind the curtain. Increase traffic by announcing a giveaway. And during big social media events, expand your reach and potentially your community by using hashtags.
Upgrade your tech: Sometimes, the busyness of life and running your own shop can mean we neglect the things that make a great impression. Take time for an objective critique of the appearance and functionality of your space. Get sleek and streamlined with a much-needed tech upgrade, with a new LCD desktop monitor, faster computer or upgrade your software to get the most out of resources.
Small businesses have lots of technology options to enhance their business today. To learn more, visit http://www.lg.com/us/business.
(BPT)